Today is release day for RAIDEN and early reviews have been favorable (thank God). I can't tell you how terrifying waiting for reviews is. I love hearing the critiques because they help me craft better stories but boy are they also hard to anticipate. You have to hope people get what you are selling. Get your vision. And a lot of people DON'T. That is hard. Not everyone is going to like you.
What a bummer right?
Then you have to shake it off take the hit and keep moving. But… anyway. Today I'm posting a few images.
---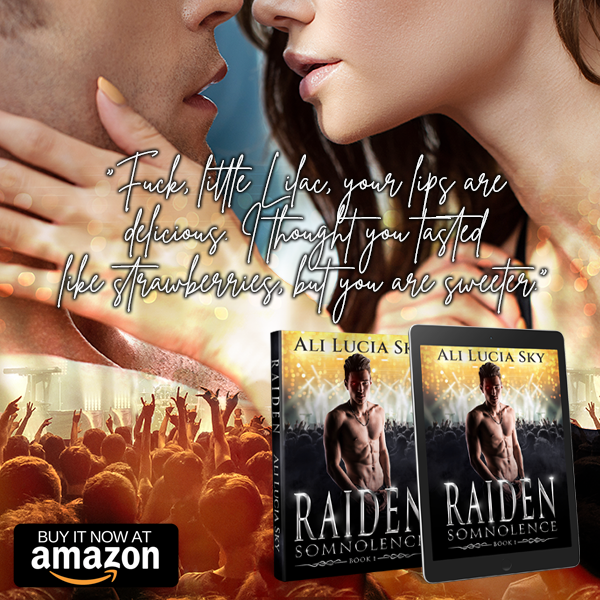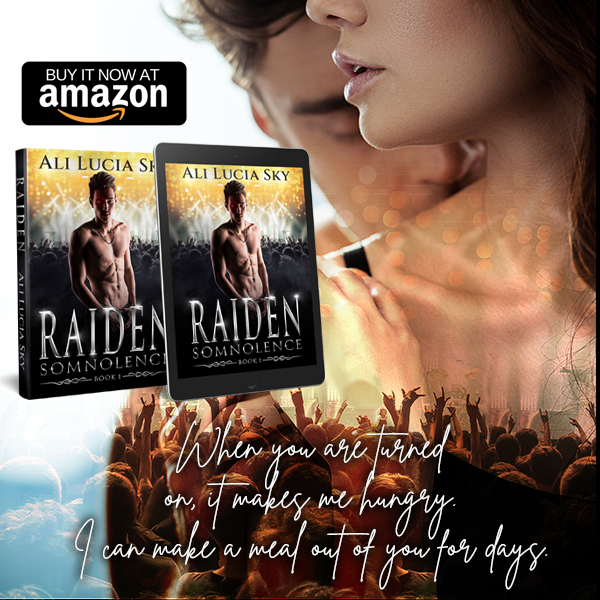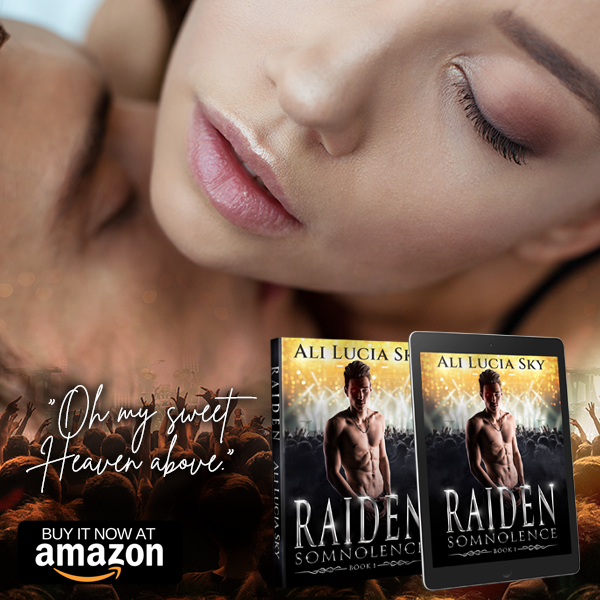 ---
𝘼𝙑𝘼𝙄𝙇𝘼𝘽𝙇𝙀 𝙏𝙊𝘿𝘼𝙔
I never expected to see my favorite rock band standing in the office of my high school getting their schedules. Kids my age aren't known for touring the world and making music for the masses, but Somnolence is.
They welcome me. Raiden takes me in, loves me… it's like a dream. Until darker forces, nightmares, and their own dark appetites come for me.
𝘿𝙞𝙨𝙘𝙡𝙖𝙞𝙢𝙚𝙧 & 𝙏𝙧𝙞𝙜𝙜𝙚𝙧 𝙒𝙖𝙧𝙣𝙞𝙣𝙜:
𝙏𝙝𝙞𝙨 𝙩𝙞𝙩𝙡𝙚 𝙞𝙨 𝙞𝙣 𝙩𝙝𝙚 𝙢𝙖𝙩𝙪𝙧𝙚 𝙉𝙚𝙬 𝘼𝙙𝙪𝙡𝙩 𝙜𝙚𝙣𝙧𝙚 𝙖𝙣𝙙 𝙢𝙚𝙖𝙣𝙩 𝙛𝙤𝙧 𝙖𝙣 𝙖𝙪𝙙𝙞𝙚𝙣𝙘𝙚 𝙤𝙛 18+ 𝙙𝙪𝙚 𝙩𝙤 𝙩𝙧𝙞𝙜𝙜𝙚𝙧𝙞𝙣𝙜 𝙨𝙞𝙩𝙪𝙖𝙩𝙞𝙤𝙣𝙨 𝙨𝙪𝙘𝙝 𝙖𝙨 𝙙𝙤𝙢𝙚𝙨𝙩𝙞𝙘 𝙫𝙞𝙤𝙡𝙚𝙣𝙘𝙚 𝙖𝙣𝙙 𝙖𝙨𝙨𝙖𝙪𝙡𝙩, 𝙋𝙏𝙎𝘿, 𝙧𝙚𝙛𝙚𝙧𝙚𝙣𝙘𝙚 𝙩𝙤 𝙨𝙚𝙭𝙪𝙖𝙡 𝙖𝙨𝙨𝙖𝙪𝙡𝙩, 𝙨𝙚𝙭𝙪𝙖𝙡 𝙨𝙞𝙩𝙪𝙖𝙩𝙞𝙤𝙣𝙨 𝙞𝙣𝙘𝙡𝙪𝙙𝙞𝙣𝙜 𝙈𝙁, 𝙈𝙁𝙈, 𝙡𝙞𝙜𝙝𝙩 𝙈𝙈 & 𝙡𝙞𝙜𝙝𝙩 𝙁𝙁, 𝙥𝙧𝙤𝙛𝙖𝙣𝙞𝙩𝙮 𝙖𝙣𝙙 𝙨𝙪𝙗𝙨𝙩𝙖𝙣𝙘𝙚 𝙖𝙗𝙪𝙨𝙚.
Amazon: https://amzn.to/3wdTrjT
Bookbub: https://bit.ly/SomnBBRaiden
Goodreads: https://bit.ly/SomnGRRaiden