We are hard at work on TRACE. I'm 10 chapters in on the second draft which means I should be done by the end of the month if not a little sooner.
My process is to do the first draft, print it out and then rewrite it all over again in a new document with new content, cutting out excess, so it's damn near close to what I want minus editing and beta feedback. Trust me to misspell the word shudder once in every book and for it to get through editing. It ALWAYS happens. Generally, it's caught by an ARC reader when it's too late. But it will be fixed in future editions when they are eventually published.
One of my WIP image today shows a snippet of two things: I can't use a comma correctly and Bri was making changes back in 1969 the other night. I thought it was hilarious and I included it. There is another image inside this post with a TRACE WIP snippet so click to read more!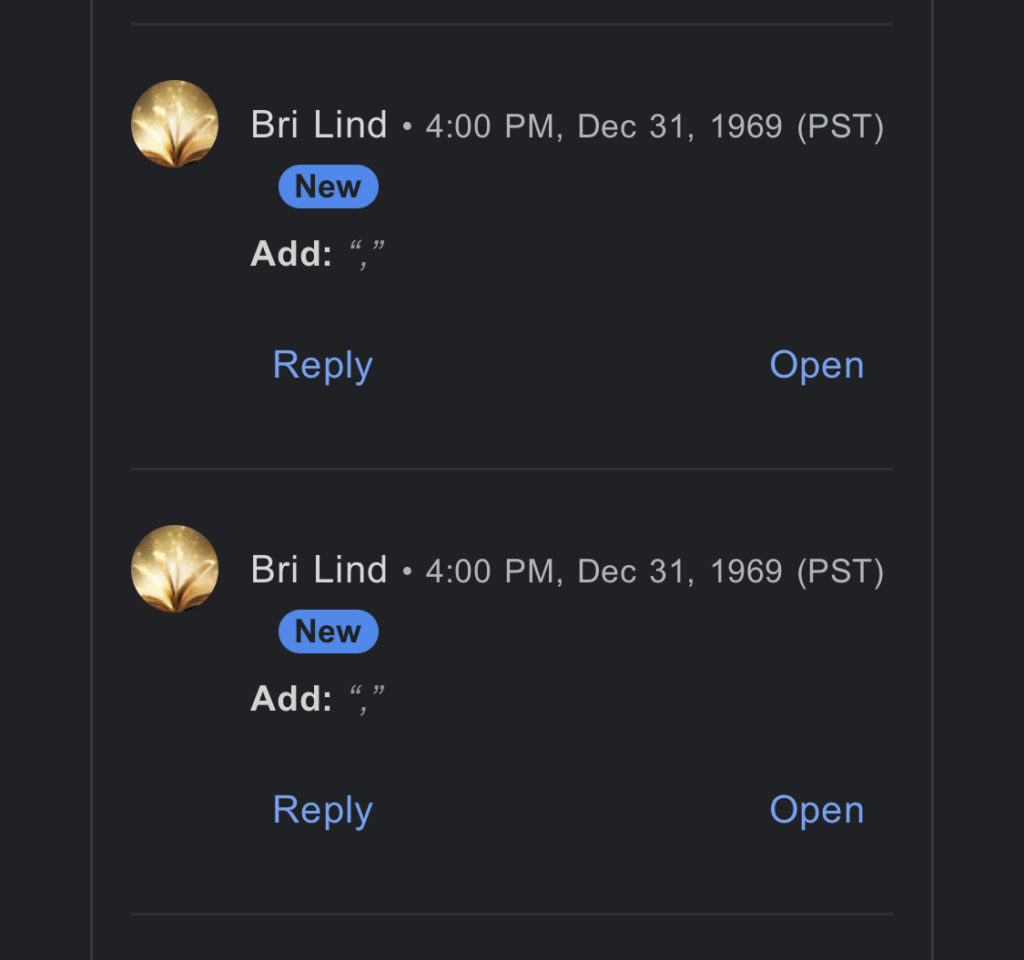 ---
And here is your TRACE snippet… where I can't spell Raiden's name. Maybe I should have named him Raisen. I also typo his name to Raidne pretty often when I'm typing because I write so fast.

Have a lovely rest of your week!