Spotlighting Author Elizabeth N. Harris and her novel, Rage Of The Phoenix!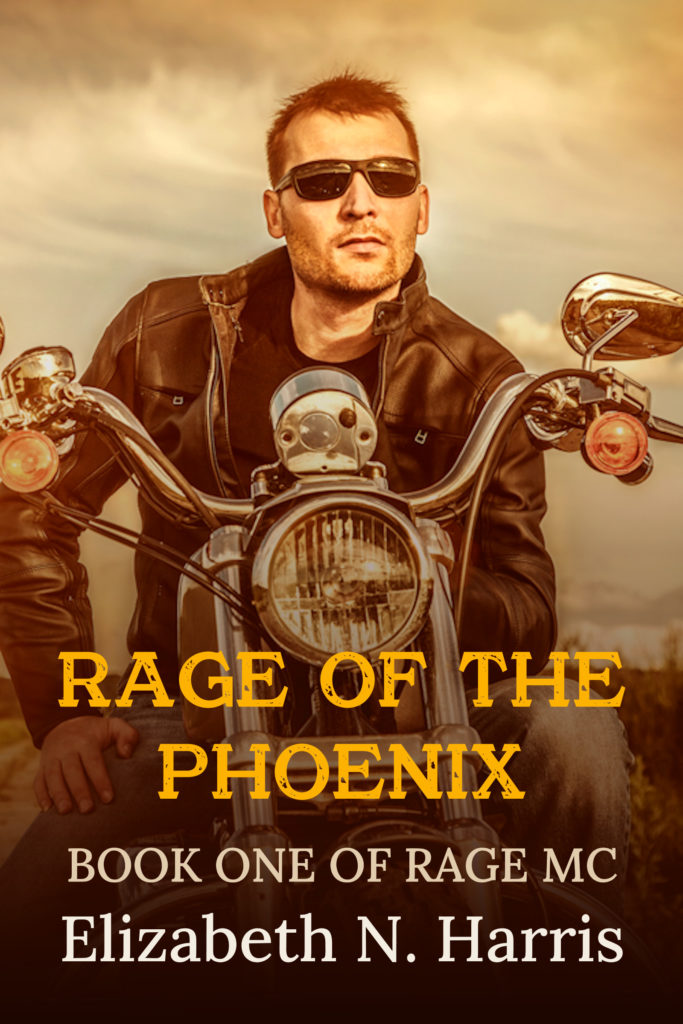 Title: Rage Of The Phoenix (Rage MC #1)
Author: Elizabeth N. Harris
Genre: Action & Adventure, Contemporary Romance
Release Date: December 8, 2019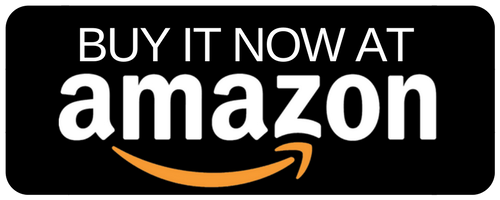 A woman running from her past finally finds safety and a place to call home. A man who has seen and done things no man should.
Two MC's about to go to war over one woman.
Just when things are finally settled, love hits Phoenix without warning. Her past is dark, and she's finally in a good place for her and her children. Drake, a man haunted by the things he had to do to get his beloved club clean, finally thinks he may have found beauty.
Someone's past is going to bite them hard when they aren't looking for it. Before life can be lived, the dark must be faced. Who will remain standing when the devil comes looking for them?
---
Interview
Who are you and what do you write?
I'm Elizabeth N. Harris and I was born in Dagenham, Essex, in the U.K. I graduated school there and lived there half my life. Hating the city, I moved to South Yorkshire in 2002 and then finally moved to Derbyshire in 2005. I attended Chesterfield and Worksop Colleges, getting diplomas in a variety of subjects. And I worked at a large and famous food retail chain before beginning my writing career full time.​
I live with my three teenage sons and I have an older son and a daughter. I have two grandchildren and want more! Oh, let's not forget the five black cats and one tabby called Charlie Boy! I love the Chicago Cubs, the New York Yankees, the Chicago Blackhawks, the Las Vegas Golden Knights and am a New England Patriot Fan. Despite being told many times I cannot support two MLB and two NHL teams, I continue to do so!
I also love to read, cook, and sew or knit. And I'm also mad on motorbikes but cannot ride one, due to being in a wheelchair. I'd love to ride a Harley Davidson Lowrider. My family tells me that I have a strange, disturbing sense of humour and I cackle like a witch when I laugh! Two little-known facts are I boast 16 tattoos and love to collect dragons.
I'm is a fan of strong-willed women who have backbone and an answer to everything, eventually. And I like strong alpha males who often cross the line and then come unglued when their women don't obey but go merrily on their own way.
Tell me about Rage of the Phoenix.
Rage of the Phoenix, the first book of Rage MC, is the world setter. It introduces Rage MC and Hellfire MC who are run by cousins. Phoenix, is claimed by Hellfire first as a sister and Rage knows nothing of her. When Drake meets her, he's shocked his cousin was keeping secrets from him. This is a story of overcoming abuse, finding love and giving instead of taking. But the emotion of ROTP is strong, and it touches people. Which is what I want, people to feel, laugh and cry! There may be a few outrageous parts, but it is fiction! After all, didn't we all watch a car go into space in Fast and Furious lol.
Could you give a little background about Phoenix?
Phoe married the love of her life young and had five children before being widowed. She re-married after being charmed, but he was an abusive rat. The wheel of luck spins, and Phoe is able to escape him and restart her life. Phoe is unselfish and a giver, she wants to make the world a better place and breaks her back to do so.
Phoe is a strong woman who rose from the ashes of her old life and goes on to strike her own path in life. She will never march to a man's beat again, but marches to her own drums. Proud and caring, kind and loving, and is the ultimate dream for Drake.

What kind of character is Drake?
Drake! Drake Michaelson has fought the nightmare and brought his club back to what his father dreamed of. When his father died, Rage MC was dragged down a dark path until Drake grew old enough to rise up and claim his rightful place as President. After an inner club war, all Drake seeks is peace.
He certainly didn't expect a stubborn English woman who has her own mind and won't take his crap! As Drake struggles to understand he can't control Phoe, he learns that love is earned, not taken or stolen. And he realises how much the past still weighs him down. Drake struggles to overcome his own guilt and self-blame for the past while accepting the love Phoe offers. Drake is as stubborn as Phoe and used to being in charge. But he is also flexible and the man Phoe dreams of.
Could you talk about the series that Rage of the Phoenix comes from?
It comes from Rage MC. I've built a world around one book and it was unexpected. I only ever intended to write Rage but the spin-offs have been so successful. I wanted an MC that was clean and family oriented as my experience of MC's have been. But I wanted them to have the backbone to fight for what is theirs should they need to. And Rage certainly does that several times over. Rage may have some bodies in the backyard!
Rage will continue in the Prospects series and then the Legacy and Lilith's Daughter's series planned after. Why have a bunch of kids if you're not planning the next generation!!
One thing to note, Rage MC gave life to the Phoenix Trusts in fiction. In December last year, I actually opened these amazing charities. They are called The Elizabeth's Trusts in real life and we are making strides towards achieving our goals this year and helping many vulnerable people.
What should readers check out next?
Oh, I would say the Love Beyond Death series. Come and have a laugh and a giggle. I love my naughty ghosts and they certainly are imaginative!

---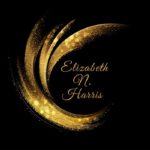 My love of Harley's led me to write MC romance, creating the Rage MC world where several other series gained life from it. Rage brought so many likeable characters to life, my readers demanded they got their own series. This led to the popular Hellfire series, and the Washington Series. Many readers commented on how the ending of the last book of Washingtons, Adam, made them cry and loved my unique ending of Adam. From Rage also sprang the Prospects series, which all my readers recommend you have a box of tissues by your side. The Prospects have brought many to tears.
I'm not afraid of tackling taboo subjects and I hopefully handle them with grace and dignity. I love to draw you in and make you feel, and help you get lost for several hours where nothing exists apart from the Rage MC World.
I'm also noted for my paranormal books. I openly admit I love ghost romance stories but got fed up of there not being a HEA. Like most romance writers, I crave a HEA. It's annoying writing/reading about heroines who have to wait fifty years to die before they can be re-united with their ghostly love. And so flourished the Love Beyond Death series. It is a ghost story with a difference. Can a ghost redeem himself and gain life again?
Running throughout the series is a mystery to be solved and many hilarious moments as ghosts and living person play pranks to get rid of each other. The line "Oh my God, it's Papa Smurf," is one my readers know well! Want to find out just how bad it can get? Join the club and read the Love Beyond Death series today. Be warned, don't eat or drink when reading these, you may end up spitting food and drink everywhere as you try not to laugh!
Website | Facebook Group | Instagram | Twitter
Amazon | Bookbub | Goodreads