This is an exciting opportunity to bring you River Starr as my Featured Author! LIFEBLOOD is LIVE, the first of a new 5-book slow burn why ch00se series!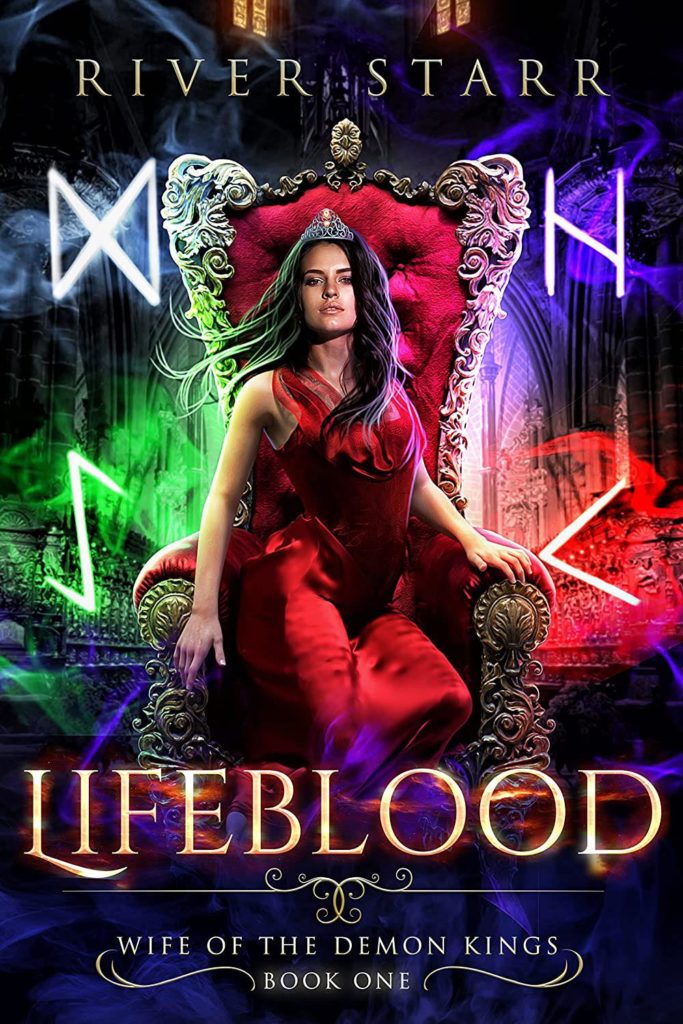 Title: Lifeblood (Wife of the Demon Kings #1)
Author: River Starr
Genre: Paranormal Romance & Urban Fantasy
Release Date: June 29, 2023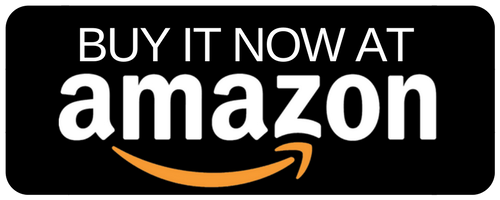 Here's a bit about it:

Enemies to Lovers

Fated Mates

Demon/Monster Romance

Touch Her and D!e

"Good girl"

One Virgin MMC

Arthurian Inspiration
I WAS CHOSEN AS THEIR WIFE. BUT I DIDN'T CHOOSE THEM. The Demon Courts reign in darkness over half the world, threatening our very existence. We in the Humanlands send them wives via lottery once a year to appease them, women to ravage and ruin in a lust-filled dance as their darkest desires are fulfilled.
IT'S NEVER ENOUGH. The women never return. The four cursed demon kings are never satisfied. When my best friend is chosen as one of their next wives, I can't leave her to that fate. I alone can end our suffering—but I've been hiding, terrified of death.
BECAUSE I AM A LIFEBLOOD. I'm one of the last true children of the divine. My celestial blood is the key to the kings' continued immortality and, if prophecy is to be believed, the cure to their curses. As soon as I meet the four achingly sexy monarchs, I can't deny the intense and immediate attraction—and the pull my magic has on them. Each of the gorgeous kings will try to take me as his wife. I hope they're ready to fight for it… and that I survive the claiming.
---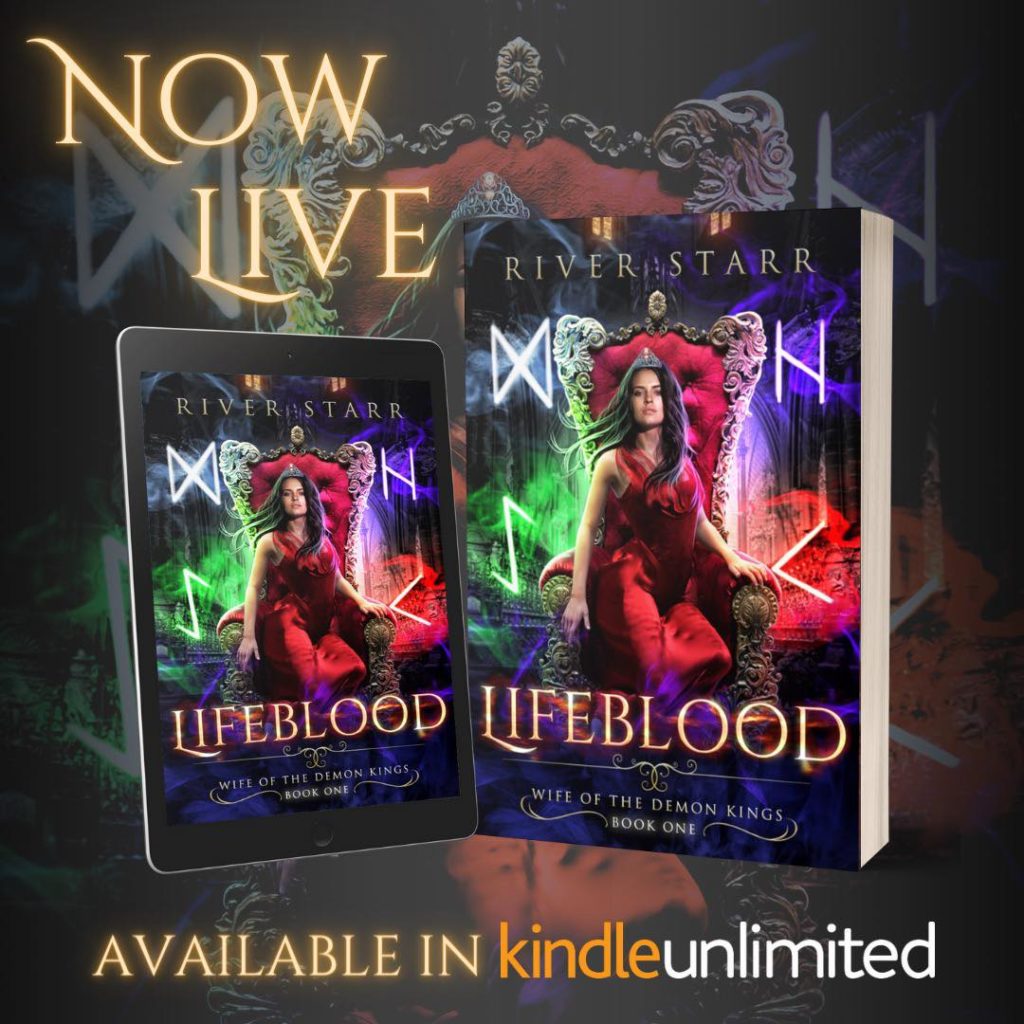 ---
River Starr writes books that help you escape, especially fantasy romance full of magic and supernaturals. Favorite things: coffee, wine, chocolate, and a heavy dose of books to chase away the dark… or invite delicious darkness in.
Website | Facebook | Instagram
Amazon | Bookbub | Goodreads
Newsletter