Another teaser release from Kalie at Good Girls Author Services. It's so good it hurts.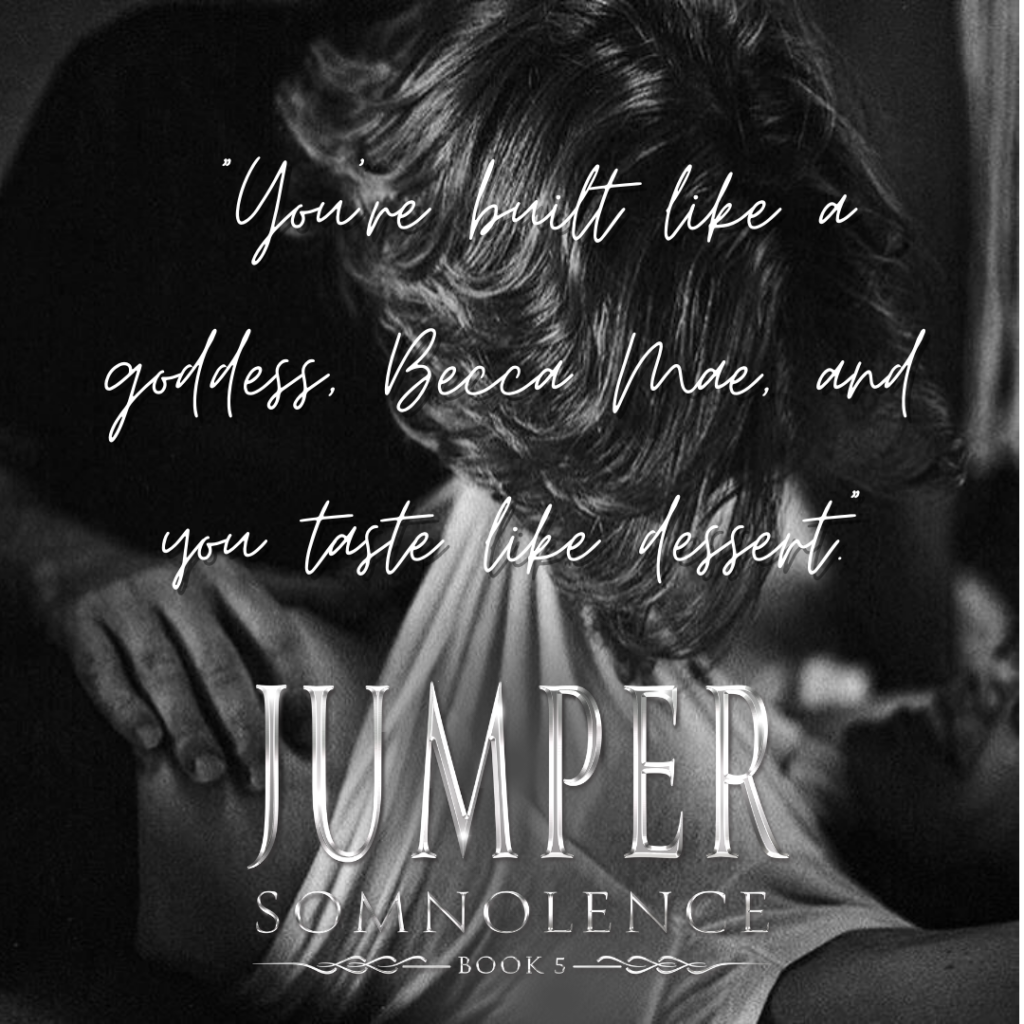 ---
Title: JUMPER 
Series: Somnolence
Author: Ali Lucia Sky
Cover Designer: Marcos Nogueira
Genre: Dark Rockstar Romance, Paranormal Romance, New Adult, Why Choose, Reverse Harem, Dark Romance
Release Date: November 14, 2023
BLURB
It's so dark in his life that his Claimed mates may never get out.
Becca Grimm is a Legion demon and has known one thing since she was a young girl: she would have a breeding pact. That her breeding pact partner turned out to be her Tether was a dream come true until he broke her heart, and then she wanted to break his face until he crawled back to kiss her feet.
But Jumper's world is darker and more secretive than he's ever let on. Even with her guardian-Tethers, at her side, she can barely navigate it. And finding her way back to the light is impossible in a world where wickedness reigns.
Becca can't say no to the things Jumper demands of her. She loves the things that Tobin wants from her. And she can't look away from the things she sees Jumper and Crux do together.
It's recommended that you read the series in order, beginning with RAIDEN.