Lizzy's celebrating the release of her new book Cowgirl Omega and I'm so happy to share it!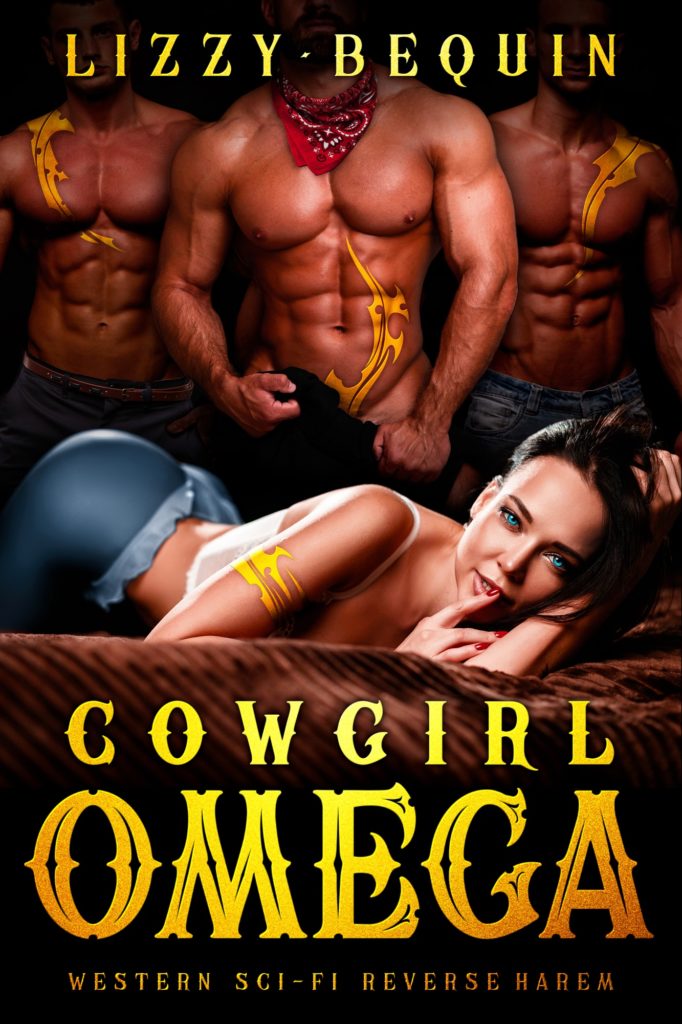 She hired the alphas for protection.
But can they protect her from themselves?

Shannon Duffy has a secret. She's an omega. And in the wild west of 1888, an omega is a dangerous thing to be. For fifteen years, Shannon's kept her true identity hidden, but now if she wants to save her family ranch from ruin, she's going to have to lay it all on the line.

There's treasure hidden in the desert, and Shannon knows how to get it. There's just one problem. She's going to need protection, and the only men up to the task are the very monsters she's spent her entire life running from.

Alphas.

Of all the creatures spawned by the Occurrence, alphas are the most dangerous. Brutal, dominating beasts with bodies as hard and hot as desert rocks, and eyes as cold and deadly as the steel they carry on their hips.

The alphas are Shannon's only hope for finding the treasure and saving her ranch. But if they discover her secret, they may not be able to protect her from their own primal urges.

And she may not want them to.

Cowgirl Omega is a sci-fi why-choose adventure set in an alternate old west populated by all sorts of mythical critters and mutant dangers. The story contains intense scenes and situations that might trigger some readers—please see the Author's Note at the beginning of the book. This is a complete standalone romance with an HEA guaranteed!
---
Continue Reading