It's here!
Time to reveal the cover of JONAH. I'm so excited for this one.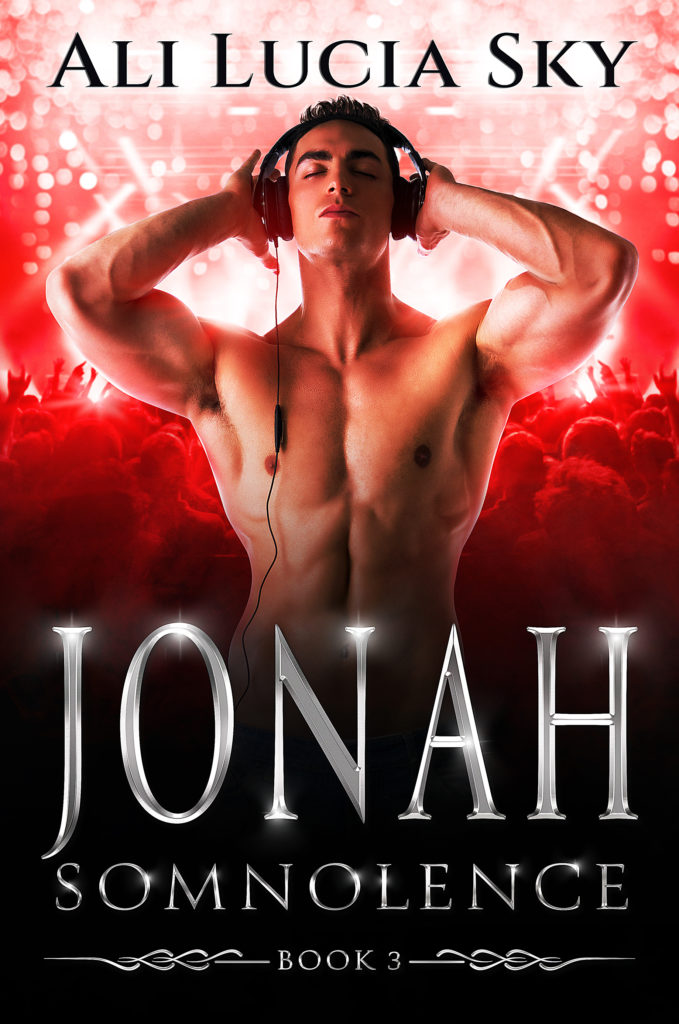 Title: Jonah
Genre: Paranormal Romance, New Adult, Rockstar Romance
Cover Designer: Marcos Nogueira
Release Date: February 14, 2023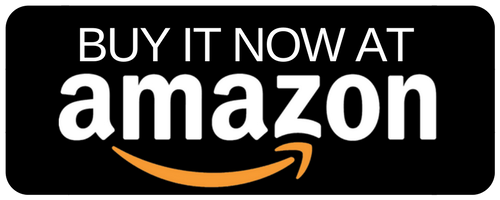 The most heartbreaking truth is finding that you aren't the master of your own destiny.
Lizzy Phillips is healing from an attack that she suffered at a Somnolence concert years ago, and struggling with facts that came to light during the last tour. Feeling like the odd girl out, she can't find her footing in this world.
The only thing Jonah Creed has ever known is that Lizzy and he are Written in the Stars. They are destined to be, and knowing she's his Tether only reaffirms that. Until she ran from his arms during the last tour.
Now he has her back, but she's not what either of them expected, and they both have hungers to feed.
Please be advised by the trigger warning inside the book.
It's recommended that you read the series in order beginning with RAIDEN.
---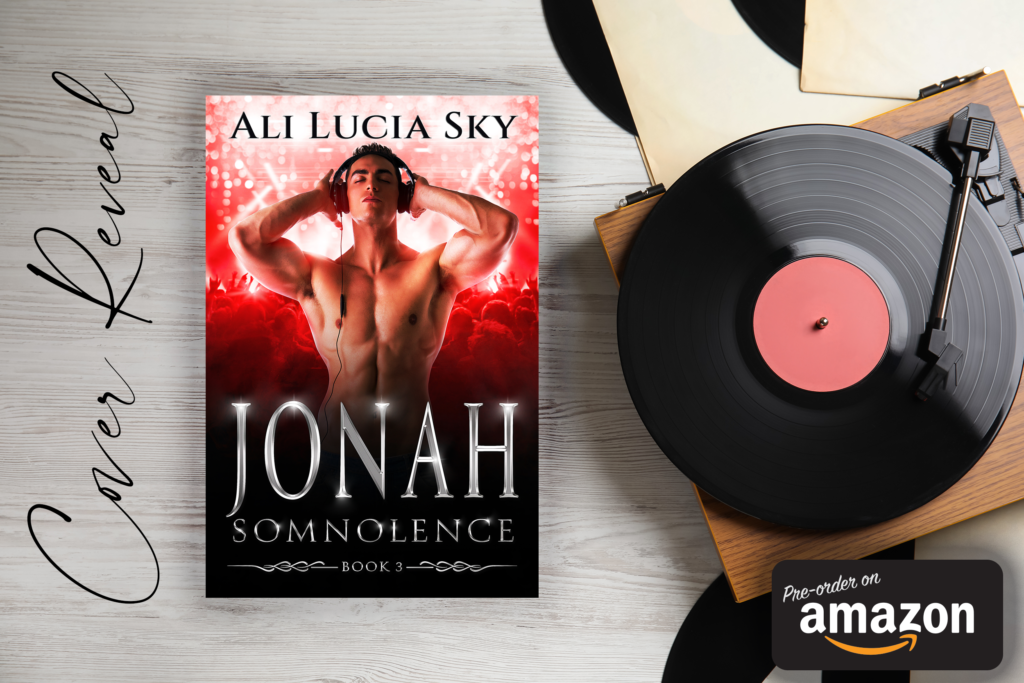 ---
EXCERPT
Chapter 1
Listen, little one. I'm not going to tell you that I like the little shit, but I will tell you that you can't continue avoiding your mate. It's unnatural and unhealthy." Nix tosses up a blade and catches it by its handle.
Harrison nods, not looking from the financial papers and contracts sent over from CypherSphere Records, the label that Somnolence and Grimm Fables are on. He hums. "Nix does have a point."
"Really, Harrison? I hope you are talking about the one at the end of the knife he's playing with." My tone is surly but ever since I heard about this Tether nonsense, I've been grouchy. The way it sounds to me is, Jonah's only with me because of some mystical mojo and not because he really and truly loves me. That's a deal breaker. A real no-go for me, even though I yearn for him.
Harrison tsks. "I know Lilah explained Tethers to all of you. You needn't have any more spelled out to you, do you?"
I snort like a child in response to Harrison's comment. "I don't believe in predestination."
Nix smirks and laughs in a mocking way that makes me want to crawl over the table and fork him in the eye. He taps the blade on his bottom lip as he grins. "Well sure, not since it more or less was proved to exist to you. Why go with the flow when you can be a petulant child? Before all this, you were roses and hearts. 'Jo says it's written in the stars' this and 'Jo says we belong together' that. Destiny was fine then. Now that it has meaning in the grand scheme of things… what?"
"It's a trap, Nix," I toss out brattily. "A great lie. A scam. We're all just data in some part of a matrix program."
"You watch too much Netflix," Harrison says distractedly.
"It was on Hulu," I correct.
Harrison slides half his grapefruit my way. "Go ahead, you clearly need some fruit, Elizabeth."
Nix snickers.
Harrison's phone chimes with a personal ringtone of "A Bushel and a Peck" by Doris Day announcing it's Vivi's mom, Leona, on the other end.
"Hello, dearest," he answers, sounding like a lovelorn man from the past.
Nix puckers his lips blowing me a kiss and then mouthing hello dearest, before laughing.
I kick him in return. He narrows his eyes, holds up his knife and points it in my direction. It's a KA-BAR Becker 1095 Black Harpoon Point. I got it for him as a thank you for being awesome. It would be ironic if he slipped now and cut off an appendage while acting like a fool.
I know he'd never really hurt me with it. He's uncouth, difficult, and hates all humans except for me–he treats me like he would a priceless gift and family member.
I get up with a sigh and point his way, then do the universal sign for 'I have eyes on you' while heading to my room at Harrison's. True love between adults is creepy, and I'm not hanging around to listen to the mushy gushy way Harrison talks to Leona.
For two months, Nix and I have been hanging out here rather than the Fortress.
No one likes it. I think Nix's brothers have some issue with them being separated, especially when he can be training the Abaddon on Fortress grounds. We are welcome whenever we want, but I feel like a stranger amongst people I used to be close with since I broke it off with Jonah. We aren't together. Therefore, I just don't have a place there.
Despite not going there, I've become close to Nix's family, in particular the twins. Their girlfriend, Minka, has become one of my closest friends. Becca Grimm rounds out our threesome.
Wait, that's not the right word. We have a mofo POSSE. 'Threesome' would be Minka with the twins. I had hoped when I first got here that I'd grow close with Vivi and Lilah, but they have Jumper and it seems there isn't any room for me.
No, I'm not jealous. I'm cool with it.
Fuck it all. I am, I really am jealous af.
I remember when Somnolence first started. I was the only girlfriend, and they were struggling, but I knew they would be big someday. Jo and I would lay together in his bed and talk about things. I would imagine a day when they would all have girlfriends and mates or wives. I thought we'd be a sisterhood.
Jonah told me the first day he met me that we were going to get married. "It's written in the stars, Lizzy. You are mine and we are meant to be together."
But I never felt more like that was a lie than the last tour. I felt like an invader. Jonah wanted me to join in, take part, let go, like the first night when I got high and kissed Vivi. "Be your old self and let nature take its course." With Vivi, Lilah and Jumper all buddied up, I never felt like I was welcome enough to do that.
I was a square in a house of circles, and I wasn't going to keep slamming myself out of shape just to make Jonah happy.
---