I don't have much to update about WIPs this week since I spent most of the past week in The Bahamas. I haven't worked on It Feels Like Home or JUMPER since my last update, although I intend to write today. So let me share photos of my trip with you here—a few more than I shared in my newsletter or Facebook for good measure. I hope you enjoy my travels and travails.
Firstly, I should explain that my husband was invited to take this trip through work. It was something he earned at work as a top performer. I was a plus one because my husband would lose an eye and a testicle if he suggested taking anyone else. It was basically all-inclusive and so very Gucci that I wanted to steal the cappuccino cups in my room, and if I weren't Honest Ali, I might have. They were so very cute.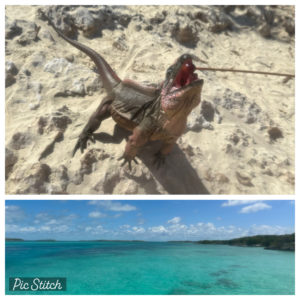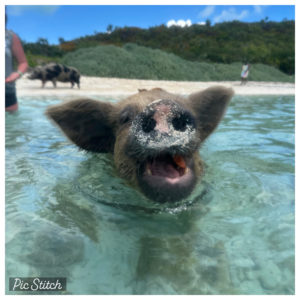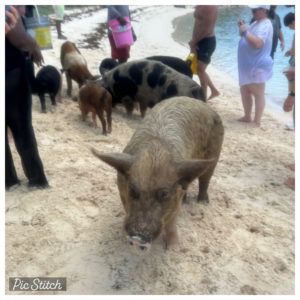 The first day we took an excursion to a Cay in The Exumas and fed iguanas, swam with pigs and sting rays, and got so very sunburnt that my sister, the sweetness she is, says I look like a potato. That evening, exhausted and hungry, we went to dinner, where I was asked what type of books I wrote, and I blushed and admitted to David's co-worker that I wrote filth. It was a magical, fresh sort of hell that I must confess was only compounded by the fact that I wanted the desert I couldn't have because it was a lemon tart–although not vegan, and I watched it be eaten by someone who gleefully enjoyed it.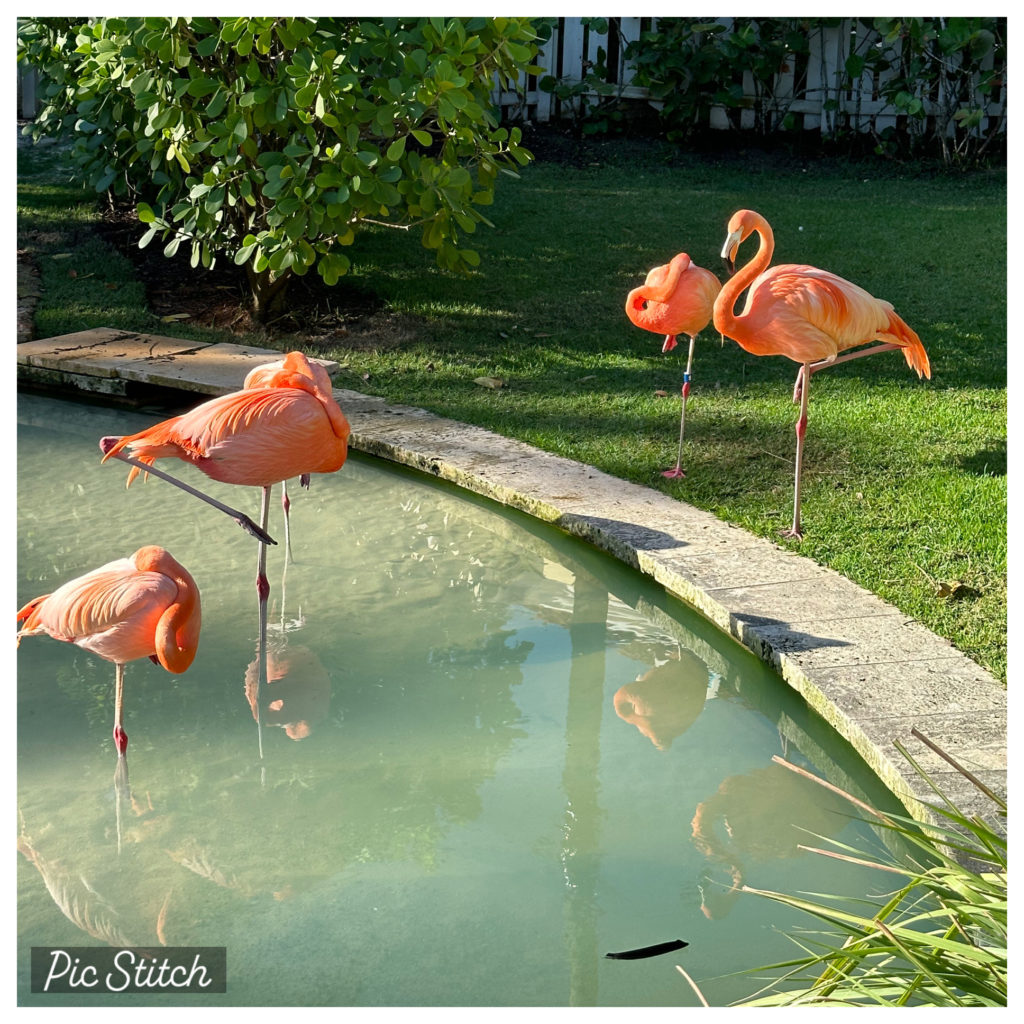 I thought I would be sore the following day, but the only real issue was my sunburnt lips. They split, making it look like my husband punched me in the mouth. I assure you he didn't, despite his sleep Kung-fu. We got up and walked around the resort for a while. We stayed at Baha Mar SLS, wandered the grounds, and saw the flamingos. We then walked out to the pier and enjoyed the scenery.
It wasn't too late when we decided to hunt for postcards and books on local ghost lore. Both things I collect. We got a taxi and headed out to Chapter One Bookstore–which the taxi driver seemed confused about to start with. Arriving there, I found out why. It was a university bookstore and not a general bookstore. We didn't find what we were looking for there, but it was too late. We were stranded there, and my husband figured we would walk the 2 kilometers to the beach. That would have been fine and dandy. If we weren't on the edge of the ghetto and, unbeknownst to us, walking into it.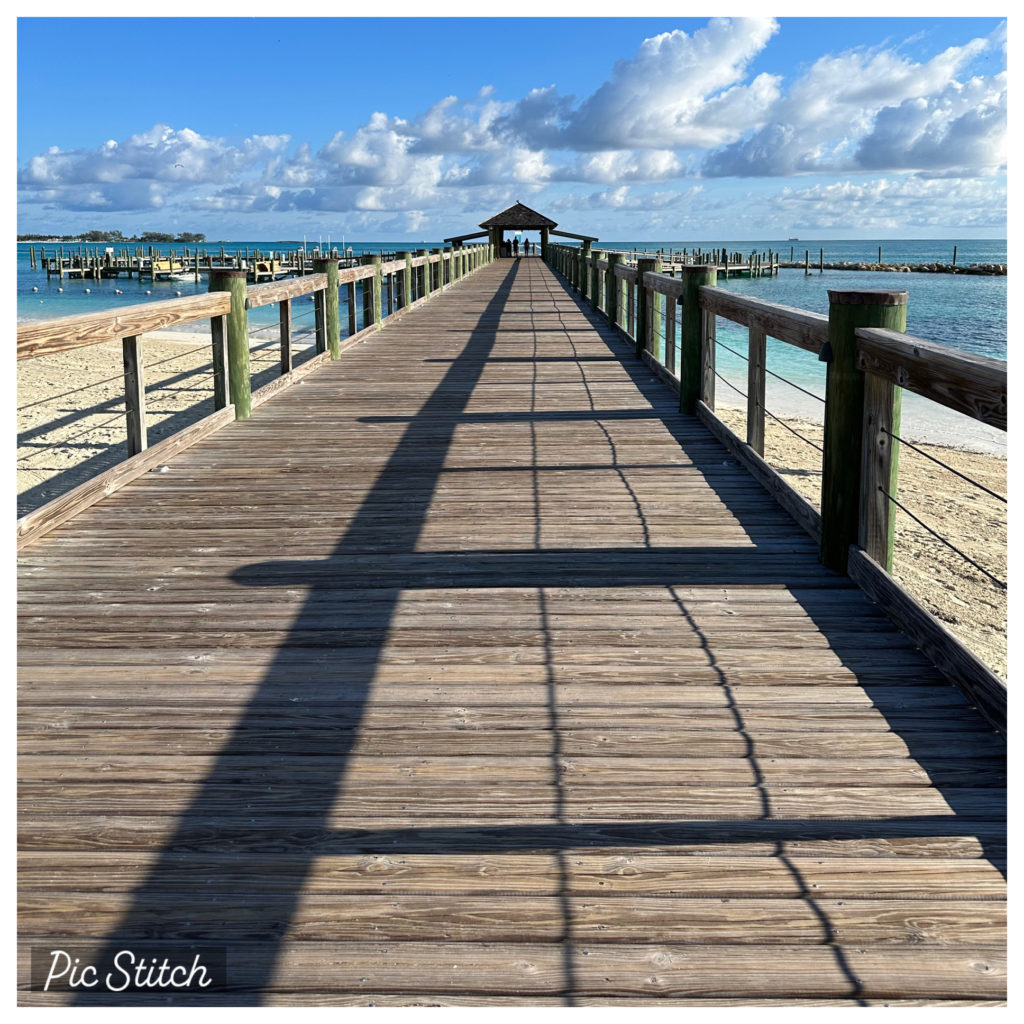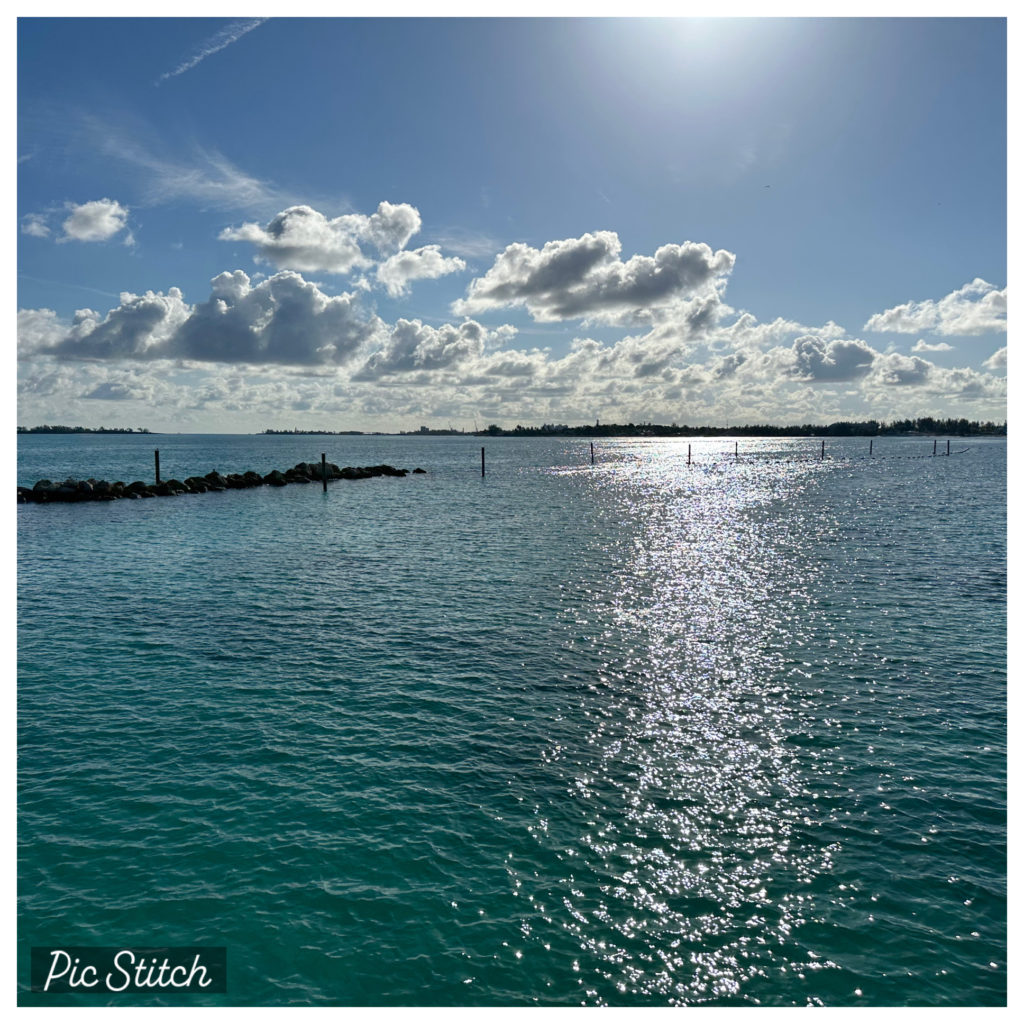 It wasn't the people who scared me. They were more curious than threatening. It was the street dogs. I didn't know how feral they were, and they looked pretty hungry. Then it started raining.
We stopped under the eaves of a Tailor shop to call a taxi, but the number we dialed wasn't valid. Then the tailor came to help us and worrisomely seemed to ring a random person that might drive us somewhere. Taxi driver? Possibly not. But when all looked shady, a man stopped his vehicle in the middle of the street and told us we needed a taxi. He was Bahama John, and his taxi was there as if sent by the angels themselves.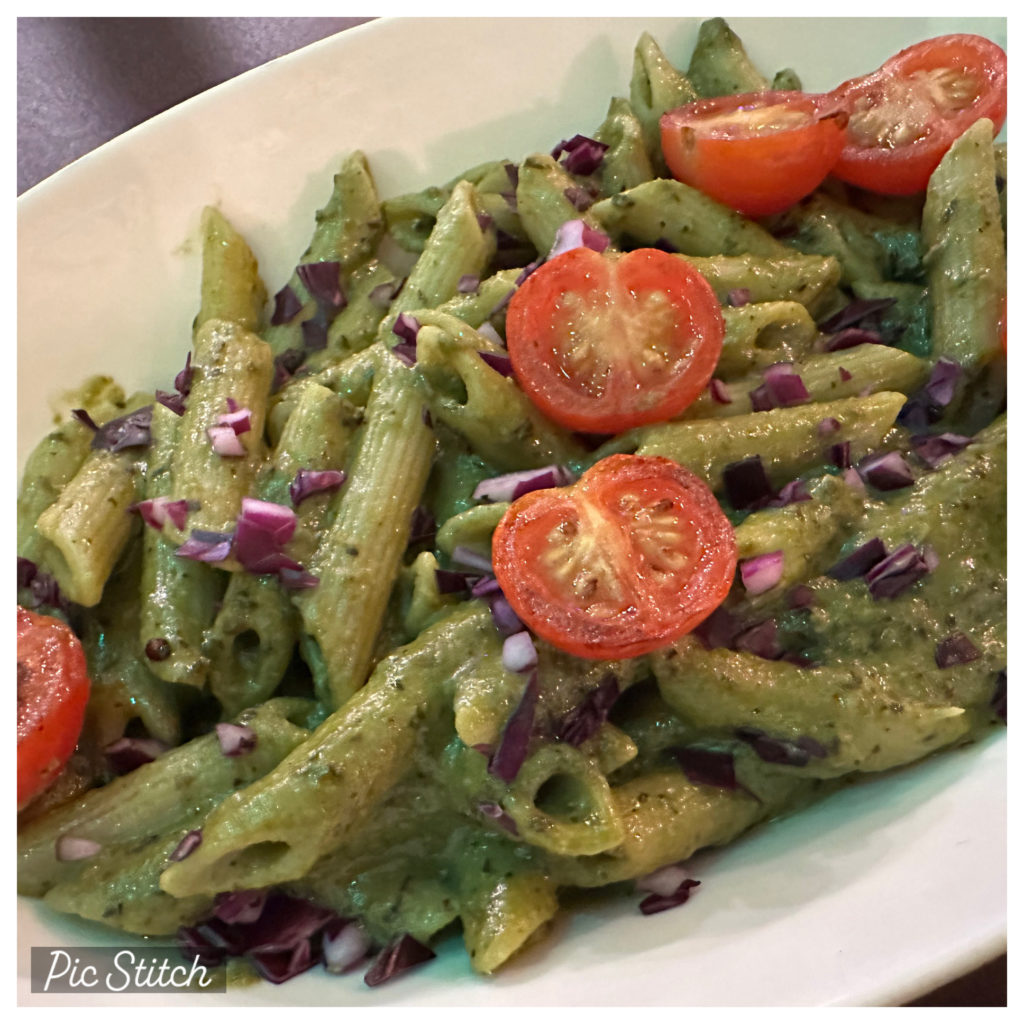 Upon learning we wanted to go to the other side of the island, he informed us he would have lunch with us at Body Logic Organic Food, and we offered to treat him. He showed me photos of his daughters and grandson. It was a truly lovely lunch. He then showed us a place near our hotel where we could get souvenirs to keep us from walking into the ghetto again. I think he thought we were adorable fools.
We then got rolled at the Straw Market on said souvenirs. I recommend you barter better than we did and pay strictly in CASH. They will quote you one number and charge your credit card another otherwise.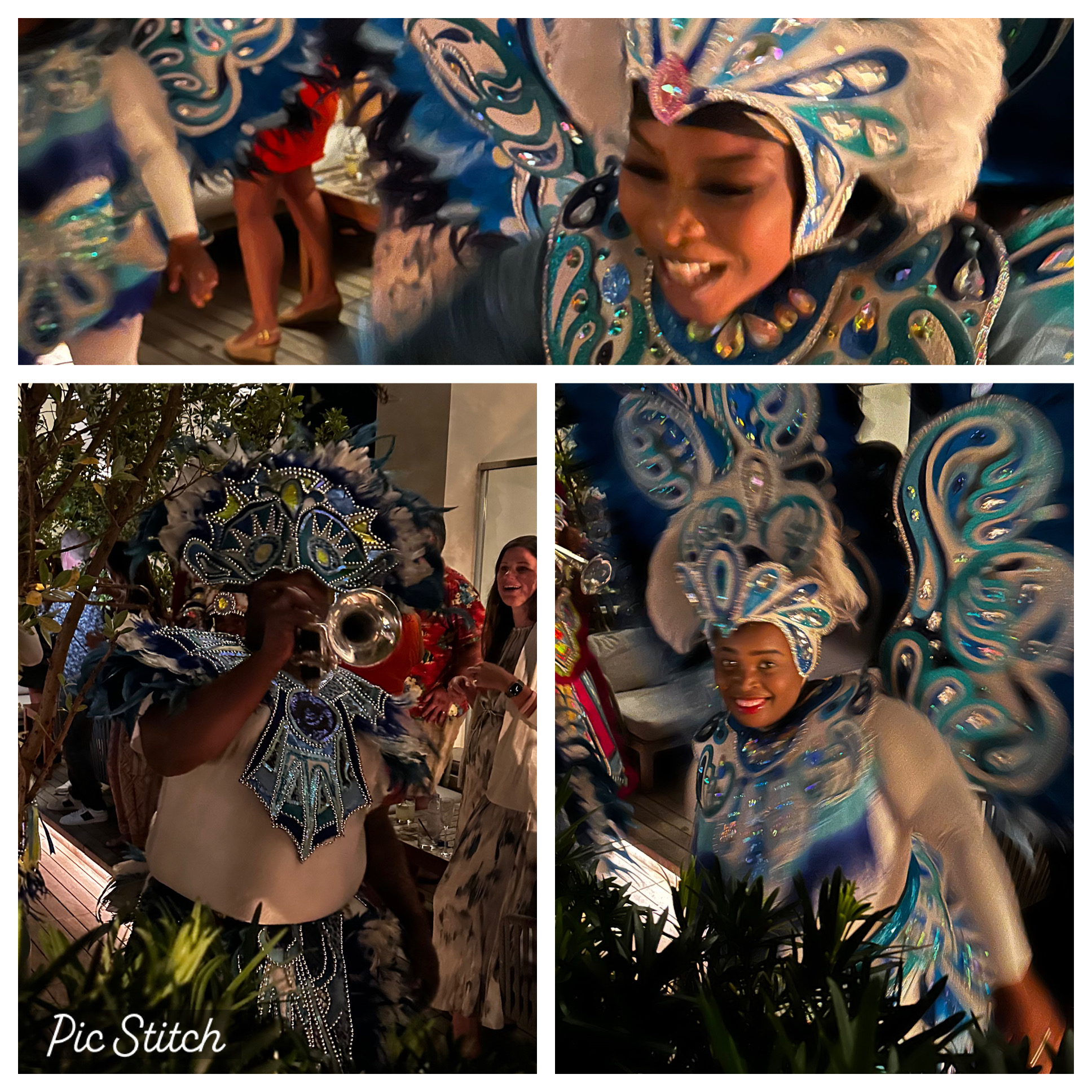 That night we had a party to go to, and I left before the Junkanoo dancers came, but my guy took photos of them. They were quite beautiful, and I could hear the music in our hotel room. I was doing the American thing of watching hockey playoffs, talking to my sister, and not enjoying the culture. To be fair, there was no food for me at the event, and they threatened to take photos.
I leave when the cameras come out.
The last morning I got up at 5 a.m. and woke my husband. We walked to the beach at 5:30 because I wanted to see the nautical and astronomical first light. Sunrise was at 6:41, but I was okay waiting an hour in the dark, and he was okay sleeping on a lawn chair while I did.
It was beautiful.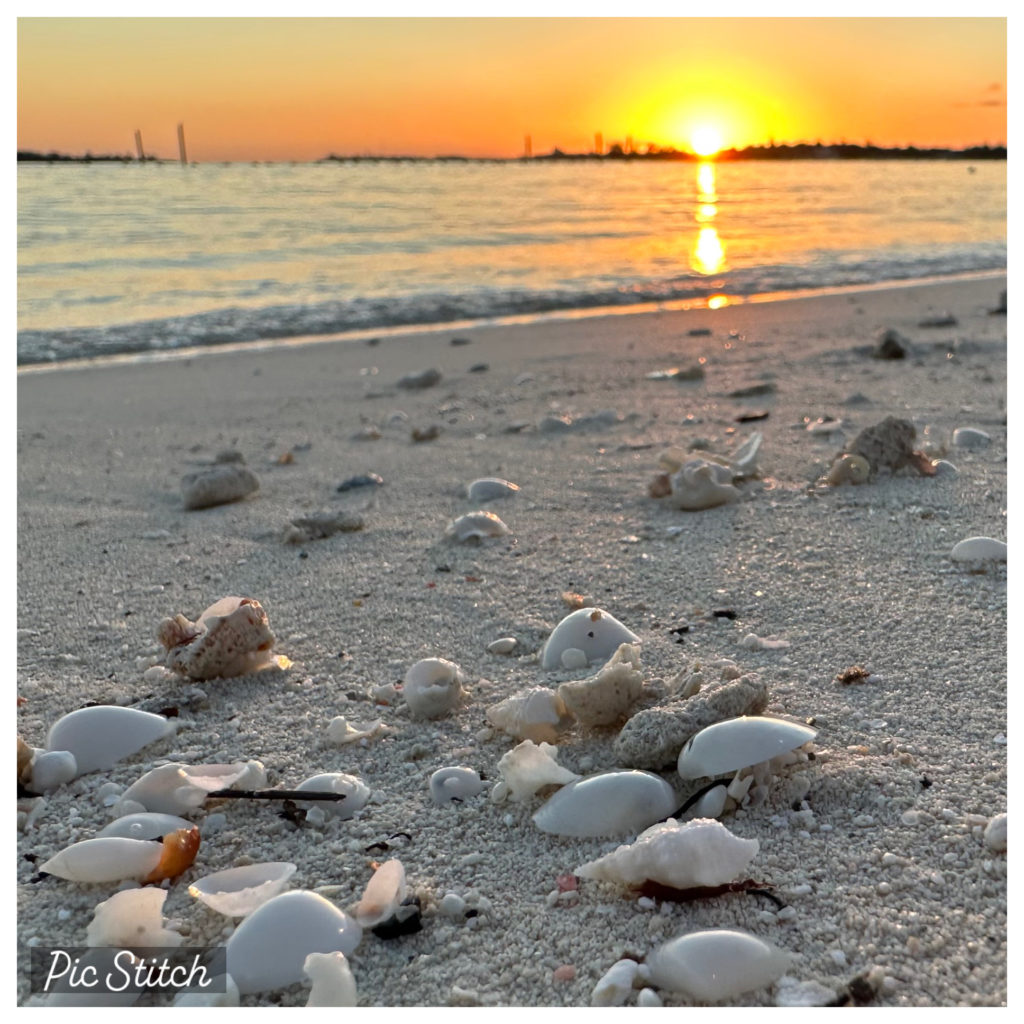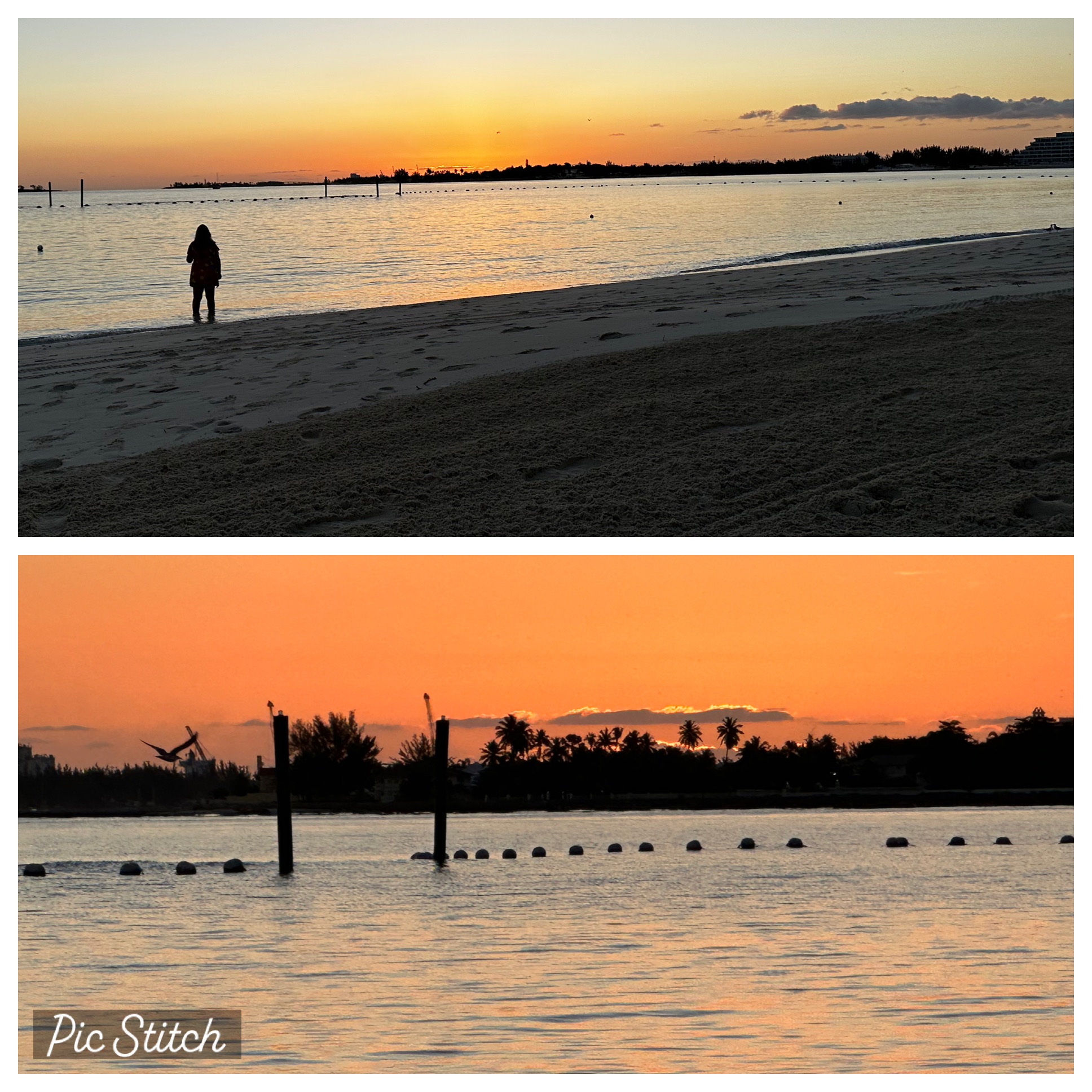 After the sun came up, I seduced my guy into the sea one last time, and we waded amongst the fishies. We then returned to the suite and slept an extra hour before we had to clear out for check out.
I forgot to mention all the money we won gambling, which wasn't worth much in the end because we got cocky and lost it. Well, not all of it. My husband won $40 on the Vegas Golden Knights, and we didn't piss that away. I turned five of it into Bahamian dollars for a souvenir and ate the rest in pizza at Pizza Lab. It was good. I got mine without the cheese, and they didn't blink at the request.
The return trip home was bittersweet. I wanted both to extend my stay and to see my purrbabies. The flights were drama free, luckily.
Now onward. My next adventure… writing It Feels Like Home and JUMPER until August when I go to Houston for Sultry in the City.