This week an interview with Emmaleigh Loader!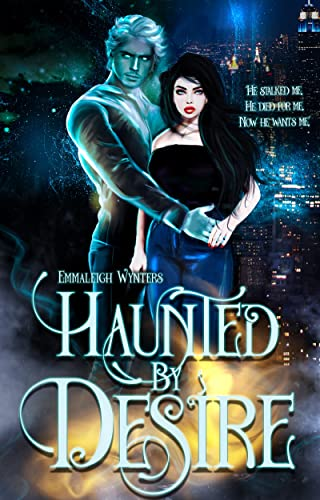 Title: Haunted by Desire
Author: Emmaleigh Wynters (Emmaleigh Loader)
Genre: Paranormal & Urban Fantasy
Release Date: October 31, 2022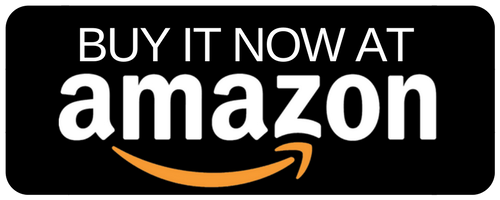 His Love For Her Was Alive, Even If He Wasn't
Astra
I never knew there was a life after death.
A world beyond the Veil.
I also never knew I had a stalker, one who watched me from the shadows and vowed to protect me forever.
Or that he died saving me.
His sacrifice, left me haunted…

Hunter
I saw her once.
The girl with ocean blue eyes and a problematic smile.
She was a deviant under the surface.
I knew mischief dwelled within her troublemaker's heart.
So I decided she'd be mine.
Only I forgot to tell her that.
I became obsessed with her.
Stalking her.
Whoops.
I never intended to die, but I had.
Yet, I regretted nothing, that woman was mine.
---
INTERVIEW
Who are you and what do you write?
My name is Emmaleigh, Director of Ink & Trouble LTD Publishing. I write Dark Romance under Emmaleigh Loader.
Paranormal Dark Romance under Emmaleigh Wynters and Broody Rom-Com under Emmaleigh Allen, soon to be venturing into RH Under Emmaleigh Smutton. My passion lies within MF Romance equipped with jealous and possessive Alpha Males that would burn the world for their women and the women for their men. I never write cheating, my killer heart couldn't handle it.
Tell me about your Haunted By Desire?
Haunted By Desire is a dark and thrilling tale of a man who fell a little too hard for a girl who never even knew he lingered. Hunter saw Astra one day and just knew that she had to be his.
He stalks her, protects her from the shadows, and gets rid of anyone who would dare harm a hair on her precious head. It's such a deep and profound story about the depth of how madly a person can love another. That even the veil between us and the astral plane couldn't deter his mission in standing at her side.
During an Attack, Hunter saves Astra and is murdered for it. She flees the scene and finds out later all about her mysterious savior. Even in death, his love doesn't die. It regrows anew when he comes back as a spirit that dedicates his soul to her, opening her life up to new ghostly avenues.
It does have an extremely emotional, unconventional, and heart-wrenching ending which I hope is written in a way that brings a happy closure.
We do get to see a happy ending and they do end up together.
The whole concept came around when I was having a discussion with an old friend about Ghost Romances and how hot they would be. It spiraled from there and turned into a deadly infatuation. I wanted to write a transcending and tantalizing tale of just how deep love can truly run. Alive, she was his every breath, and in death, she became his very soul. The one thing keeping his memory alive.
Because…
His love for her was alive, even if he wasn't.
Could you give a little background about Astra?
Astra is and has always been a wild card. She lives for the moment and takes every opportunity that comes her way. She has a strained relationship with her mother who finds more joy in her new husband's money than her own daughter. While Astra still mourns the death of her beloved father, she goes through the motions of day-to-day life, desperately wanting to find something to live for. She is fierce, and headstrong, never settling for less than she deserves. Astra suffers from internal depression but never allows that to affect her good heart and bad-girl nature. She's a tattoo artisit, that adores her work more than roses.
What kind of character is Hunter?
Hunter is all the right kinds of wrong. He's loving, possessive, and protective. He had inserted himself into Astra's life without her even knowing he was watching from the shadows.
Could you talk about the series that Haunted by Desire comes from?
Haunted By Desire started as a complete standalone. I now, however, have plans on writing the stories of the other characters seen in the book due to popular requests from readers. We will be getting stories eventually from Astra's best friend and her assistant.
What should readers check out next?
I have a collection of Paranormal Romances.
Spirit Walker is book one in the Mates Emergence standalone Wolf Shifter Series, book two will be released this year.
Wicked Hallows is a season special with one book released every Halloween. It's a short, darkly twisted, spicy read.
Don't Read Between The Lines is a standalone about an Avid reader who suffers from real-world issues and summons the character male from the book she is reading into her world.
Fantasy and Reality collide.
If you like Dark Romance my Best Selling Kings Wolves MC Series, is definitely a series to check out.
A Fall For Desire if you like a world somehow connected to the mafia, that focuses on deep desires and heated pages.
Thank you so much for having me. If you do decide to read my work, please feel free to reach out and/or join my socials, especially my Facebook group/ Emmaleigh's Reader Group – Ink & Trouble
---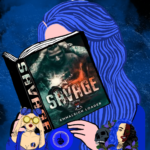 Emmaleigh writes under the publishing house- Ink & Trouble, using different pen names for her different genres ranging from Dark Romance to Broody Rom-Coms. Suffering from disability struggles and three boisterous sons, she's kept on her toes. You'll find her in her dressing gown, under the blankers searching for c*cks and Vi*lence.
She guarantees a HEA and no cheating. Her Heroines would eat their Alpha and then they'd be no story.
Her only question is- Will you take immortality by the hand?
Website | Facebook | Facebook Group | Instagram
Emmaleigh Wynters: Amazon | Bookbub | Goodreads
Emmaleigh Loader: Amazon | Bookbub | Goodreads
Newsletter